Just like moons and like suns,
With the certainty of tides,
Just like hopes springing high,
Still I'll rise.
Maya Angelou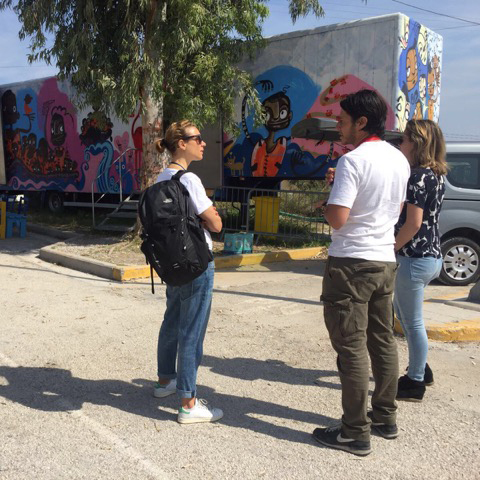 Founded by Chiara Donati, WOMENXWOMEN is a newly formed group based in Amsterdam, The Netherlands. Inspired by a volunteering trip to Kara Tepe refugee camp in Lesvos, Greece, Chiara experienced how these incredibly resilient women, though in desperate need, kept their families together 24/7 and stood with each other throughout. On her return she realized the challenging experience she had was a gift, real experiences of real women's resilience in hardship gave her strength. This compelled her, in a small way, to continue to say, i still stand with you. So she mixed this experience with her background as a commercial art buyer and put together a small group of women - nicknamed recently locally as XWOMEN - to create a fundraising event.
Additionally Chiara hopes this moment will help to counter an injustice for all female artists that outnumber men in art schools by 70/30, but are rarely shown in galleries.
The auction is in partnership with Movement on the Ground (https://movementontheground.com) an innovative young NGO founded by Johnny de Mol, Adil Izemrane, Charlie Macgregor, Dylan Ingham & Laura Jansen. This small group of friends, supported by hundreds of volunteers, have mixed a dignified spirit, entrepreneurship and festival culture to re-engineer the idea of an NGO, they have helped over 1 million refugees on the island of Lesvos in Greece since early 2015.